Wednesday, March 24, 2021 — 12:00 PM to 12:45 PM EDT

Join us for our winter Waterloo Women's Impact Network (WWIN) webinar, which is focused on Creating Your Own Path: Opportunities, Sustainability and Lessons Through COVID-19.
In this fireside chat, we sit down with two inspiring leaders – Joanne McKinley, Waterloo's 2020 J.W. Graham Medal in Computing and Innovation recipient and Director of Software Development at Google, and Sandra Banks, Vice-President, University Relations at Waterloo – as we discuss the impact and changes COVID-19 has had on women in the workforce. As an advocate for work-life balance, Joanne talks candidly about her experiences gaining increasing responsibility in her career, while prioritizing family.
Topics covered during this conversation will include overcoming personal resistance to taking on leadership roles, why it's important to be intentional in your growth, overcoming the fear of missing out, and how to make your work and home life more sustainable, so you're not just surviving, but thriving.
Introduced by Sophie Janszen-Spitman, WWIN student member and representative of the Women in Mathematics Committee, this conversation aims to inspire students and alumni at all stages of their career to create their own paths, be a role model for others and not be afraid to ask for changes in their workplace that will benefit not just women, but all employees.
Bios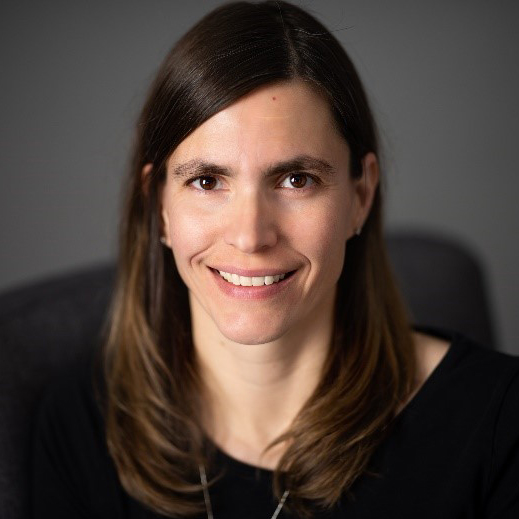 Joanne McKinley (Panelist)
Joanne is a Director of Software Development at Google. She co-founded the Google Waterloo office in 2005 as one of the first developers of mobile Gmail. For years, Joanne led the delivery of mobile Gmail across multiple generations of mobile platforms, co-authoring over a dozen software patents. Most recently, she assembled a team of 40 software developers to build the next generation of tools for large-group communication in Google Workspace. Joanne is passionate about championing and developing female leaders in technology. A role model for work-life balance, she has earned multiple promotions while working 32-hour weeks.
Joanne holds a BMath (2000) and MMath (2002) in Computer Science from the University of Waterloo. She is mother to 3 school-aged children, enjoys running, and plays in three flute ensembles.
Sandra Banks (Moderator/Panelist)
Sandra Banks joined the University of Waterloo as Vice-President, University Relations in April 2015 bringing with her extensive experience across the public, private and not-for-profit sectors. At Waterloo, Sandra leads the University's broad range of Marketing, Communications, Government Relations and Community Relations initiatives. In this role, Sandra is committed to building strong internal and external relationships and a positive public profile that supports the vision in Waterloo's strategic plan to Connect Imagination with Impact for a Better World.
As chief executive officer of the Royal Agricultural Winter Fair, Banks led a three-year strategy of renewal and growth for this prestigious national showcase of world-class agricultural and equine competitions. Sandra spent 15 years at Coca-Cola Canada as vice-president, Public Affairs and Communications and was responsible for the company's brand communications, stakeholder, media and government relations, corporate social responsibility and internal communications.
Mom to two high-schoolers, Sandra and her family enjoy everything Waterloo Region has to offer.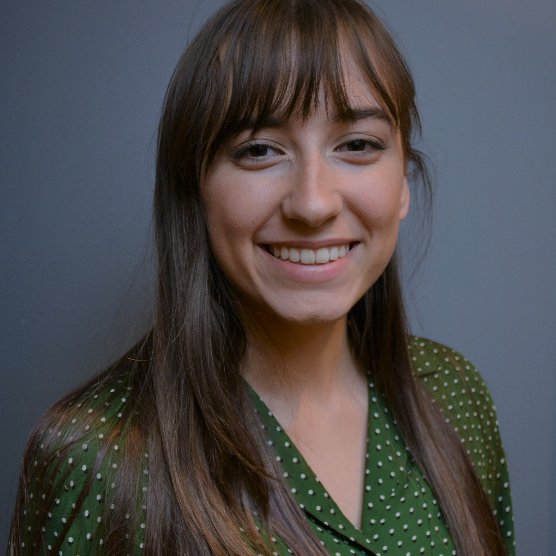 Sophie Janszen-Spitman (Introducer and WWIN Student Member)
Sophie is entering her 3B term of the Math and Business Double Degree Program. Her interest in a Mathematics degree was sparked when she attended Waterloo's Think About Math! event in 2016 and learned about the array of topics to be discovered. She is a representative for the Women in Mathematics Undergraduate Committee and enjoys organizing activities and events that bring the community together. Sophie has been a part of the Double Degree Club and the Mathematics Society executive teams in various positions. In 2018, she was the recipient of the Devindra Shah Entrance Scholarship awarded annually to an outstanding Indigenous student in Mathematics at the University of Waterloo. In her spare time, she swims and (when on campus) participates in intramural sports including handball, dodgeball, and soccer.
Please note: This webinar will be presented online through the Waterloo Math Digital Community. Details to login to the session will be shared via e-mail a few days prior to the event. If you have any questions or require assistance connecting to this event, please don't hesitate to contact us: MathWWIN@uwaterloo.ca.
Location
Waterloo Math Digital Community (WMDC) Platform